Frequently asked questions
Our FAQs are the fastest way to get answers to your questions related to you Volopa persona account.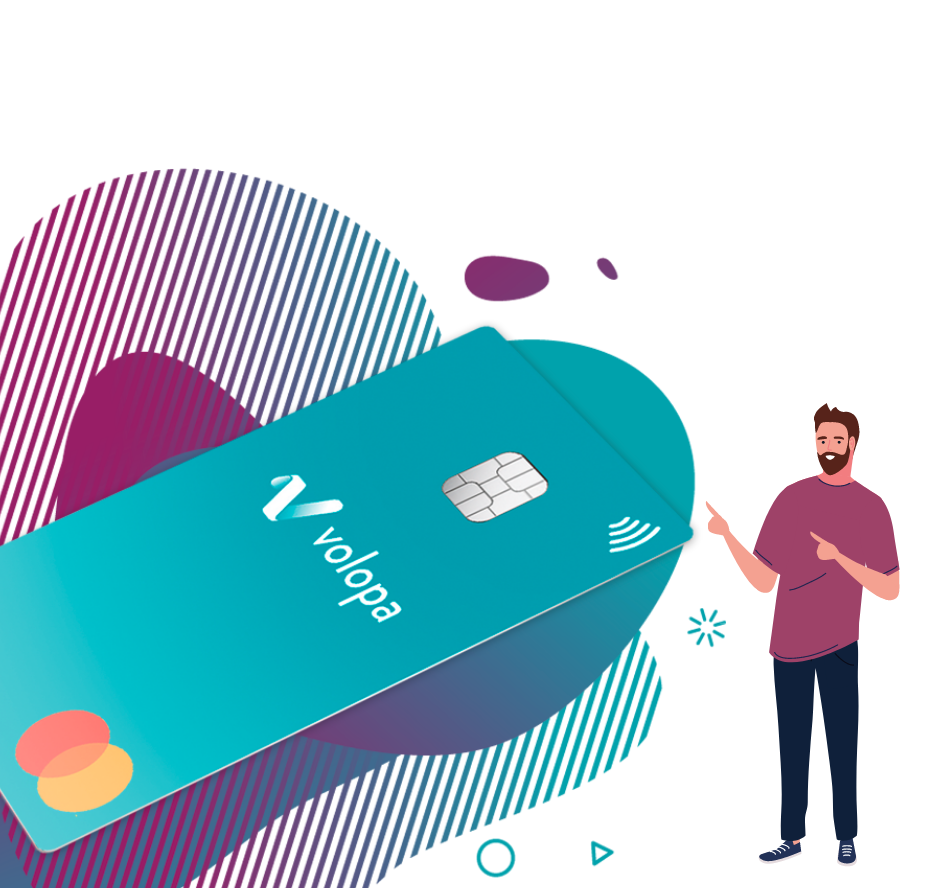 The Volopa Mastercard comes with the following fees:
1% to transfer from one currency to another.
ATM withdrawals in GBP are charged at 1% of the withdrawal amount with a minimum charge of £2. ATM withdrawals in any other currency are charged at £2.
There are no set up, top up or monthly fees. 
The limits on your card may differ depending on the type of card you have.
Our standard limits on the Volopa Mastercard are:
| | | | |
| --- | --- | --- | --- |
|   | Card Top Up | Point of Sale (POS) Spend | ATM Withdrawals |
| Max per year | £15,000 | £15,000 | £15,000 |
| Max per day | £5,000 | £3,000 | £500 |
If these limits do not meet your needs, please call us to discuss alternative cards available.
Keeping your money safe is our number one priority. We are authorised by the FCA (FCA No. 554549) to carry out Payment Services under the Payment Services Regulation 2017 and regulated by HMRC (Firm No. 12640168) as a Money Transmitter.  Volopa holds client money in accordance with the UK Financial Conduct Authority's (FCA) Client Money rules.  Client money is held separately from the company's money in designated Client Trust Accounts with an EU regulated bank.
Our Customer Support team is here to help Monday to Friday, from 9am to 5pm GMT. You can get in touch on 0333 400 1287 or email support@volopa.com
We take great care in the way that we manage and use your personal data. Your data is always kept secure and handled in compliance with the General Data Protection Regulation (GDPR).
You can find our full privacy policy here.
Your standard fee will not exceed 1% of the value of the transaction subject to a minimum £20.00 fee.
Create an account and start sending today!